Between 2007 and 2018, Texas experienced steady economic improvements according to traditional measures. Unemployment in the state, as well as across the U.S., fell to historic lows, GDP grew, and wages rose slightly. Yet in 2018, 44% of households still struggled to make ends meet. While 14% of these struggling households were living below the Federal Poverty Level (FPL), another 30% were ALICE: Asset Limited, Income Constrained, Employed. These households earned above the FPL, but not enough to afford basic household necessities.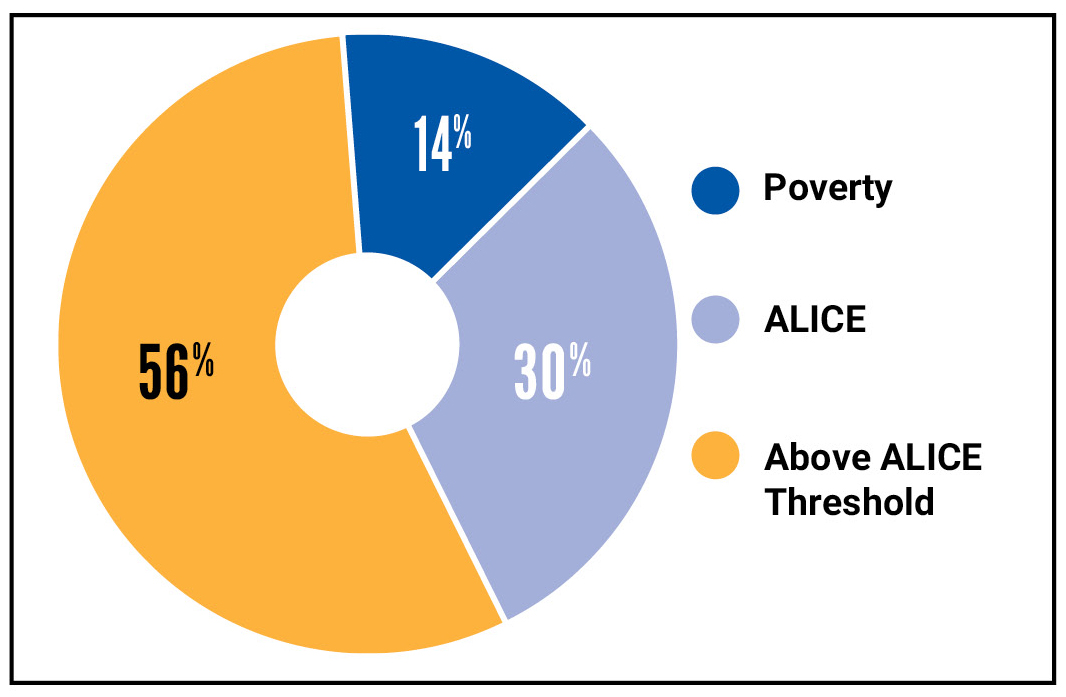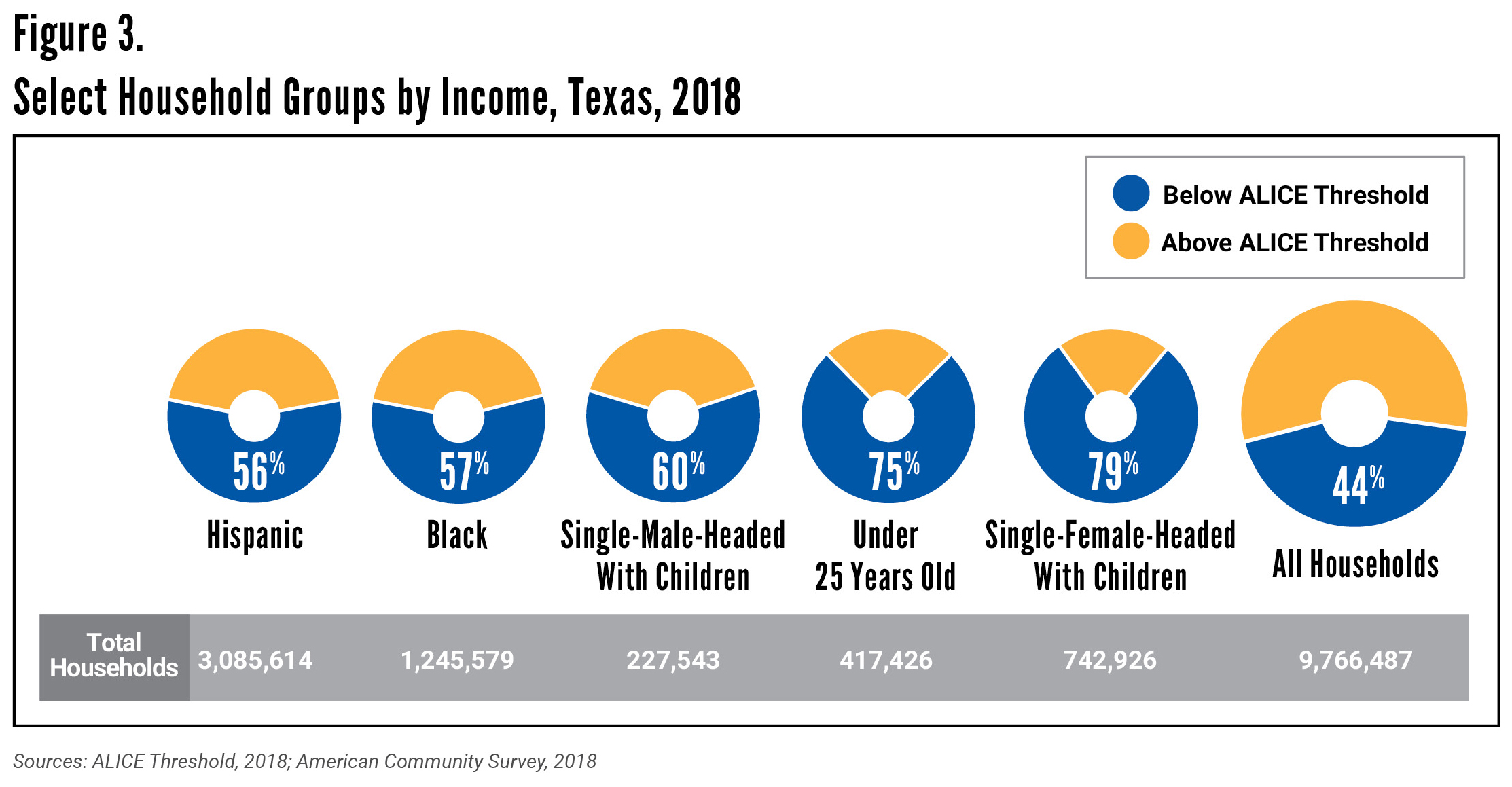 The ALICE measures show three critical trends at the state level:
The cost of household essentials (housing, child care, food, transportation, health care, a smart phone plan, and taxes) is rising faster than the cost of other goods and services.
Growth is concentrated in low-wage jobs; there have been minimal increases in wages; and fluctuations in job hours, schedules, and access to benefits make it harder for workers to budget and plan.
While the number of households in poverty has stayed relatively flat from 2007 to 2018, the number of ALICE households has continued to increase as a result of rising costs and stagnant wages.